When buying a house it's important that your credit score is at a certain level, otherwise your mortgage could be declined. It is impossible to improve your credit score quickly so you are best the make changes now for when you are thinking of getting a mortgage in the future. That's why it's important that in the year leading up to purchasing a property or re-mortgaging your property, you spend time looking at your rating and work on ways to make improvements. Here are some top tips from credit scorer 'Clearscore' and 'MoneySavingExpert' to help you out.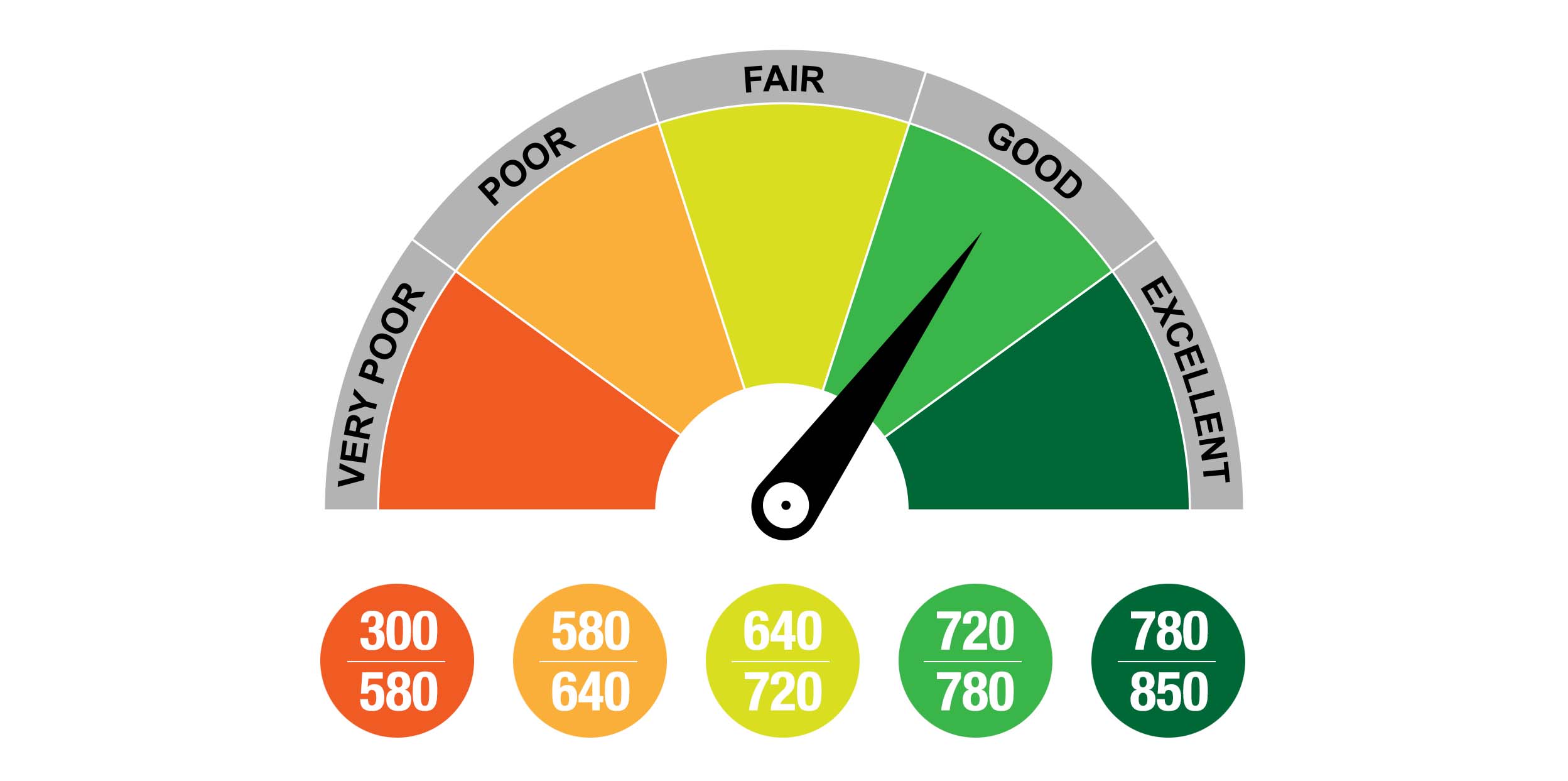 1. START GETTING SOME bills in your name
If you live in a rental at the moment and your housemates, family or partner pay all of the bills, take on some of the bills in order to build your credit rating. Not having had to pay bills may seem like you were responsible but it doesn't actually show lenders how you are with money. So if you take on some of the bills and make sure you pay them on time then you will see not just more stamps on your credit score but also a steady increase in your score.
2. Card and bill payments
A quick win is to pay off your credit card in small payments throughout the month, as opposed to just once a month when your bill arrives as this will improve your rating. This extends to phone bills, utility bills and any other household bills too – any late payments will show on your account and immediately lower your credit score so it's important to pay them as soon as they are due.
3. Credit card usage
It often confuses people that they can be penalised on their credit score for not having a credit card whatsoever. It's a good idea to have a credit card but you have to be careful as it's all about how you're using it; if you can keep your credit card usage at 30% or less and pay off your bills when they come in, even if it's just the minimum amount then over time your credit score will increase, although it's important to note that after the initial credit check from a card provider, it will drop slightly (more info in point 4) – but don't panic, this will go up.
4. Be aware that checks take points
Every time you apply for credit (i.e. for a credit card, loan, new utility bills) your rating will dip slightly when a hard search is done on your accounts. Therefore, be conscious of how many you're doing, as these checks take a year to be wiped from your record. Don't apply for credit too frequently in a short space of time as this may make lenders feel that you're overly reliant on credit and are high risk for them.
5. Save for those big purchases
When it comes to large purchases, instead of just sticking unusual, large amounts on your credit card or missing your credit card bills to afford them, think ahead and save regularly in a savings account for rainy days and purchases like this. This way, the purchases can occur without affecting your credit rating.
6. Register on the electoral roll
You are legally obliged to vote so make sure you sign up online or by post. It's easy to do and alongside your registered bills, it will prove your address and therefore make your credit score higher. This is an easy way to add a few extra points to your score.
7. Keep your address up to date
When you move house, your credit scorer loses tabs on you and therefore your score can drop. Registering to vote is a good way to get your new address to sync with credit scorer sites so make sure you check for your new address and pick it once it's available. If it's incorrect then report it immediately. The longer you're at an address, the steadier your credit score will grow, so try not to move regularly otherwise your credit score will show uncertainty.
8. Get your joint accounts in check
If you have an account which is linked to another person, such as a spouse, friend or family member, actions in a joint account will still affect your credit score so it's important to keep an eye and a handle on these too. In the run up to your property purchase it's important they act responsibly in your joint accounts to keep your credit score as healthy as possible.
9. Check for fraud
Although rare, if you notice odd credit checks or any activity which doesn't apply to you on your credit score account, make sure you report it and investigate whether someone has been using your details fraudulently. It's important to check this and act on it as taking the responsibility for someone else's credit actions could be affecting your credit score negatively and will take a while to be investigated and resolved.
10. Dealing with outstanding debts
If you already have debt, you should focus on clearing your repayments in the short term, in order to see your credit score improve. Don't apply for new credit, as the checks and the use of more credit will see your credit score drop more.
When it comes to improving your credit score, there are some really simple corrections you can make which will make a massive difference to your score, so why not action some of the above pointers and get your credit in order. Speak to a mortgage broker or financial adviser for more detailed help and advice on improving your rating. Then start your property hunt with us. Click here